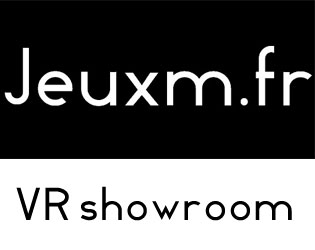 Jeuxm.fr VR SHOWROOM
A downloadable project for Windows
Hello,
I'm Michel Montagné, a french indie developper.
This virtual showroom is made for occulus_rift and a leap motion.
I do a version without occulus rift ('caus i don't have one).
I put many of my works on this virtual box (unity style!)
There are 10 videos embedded , I before try to put net-stream but after 3 simultanous stream it began to be laggy.
In my videos you could see:
- a Google play Shoot'em'up (1peu)
- a floppy bird clone with camera stream embeded (CamCam BaBalle)
- an Android VR game with a dragon (dragonVR)
- a video of a bar game in dev progress (L'instant T)
- a video of a superhero simulator (not release yet)
- a video of my 360° sphere screen prototype (I imagine a lamp that could have 360° wallpaper)
- an android live wallpaper with a dragon (dragon volant)
- an android minigame: Jumper (Jumper)
- a video of an OSNI Cymatic experience with fluid on a speaker
- a video of leapmotion dev testing Abstract VR.
The photosphere in the middle was shoot at an exposition of street art in Nîmes ("expo de ouf3" by Le SPOT)
The poker machines are real machines, I've try to repair with a friend.
There are perhaps a lot of object, that's why I put a RESET button to clean the scene.
I've got a big computer (i7-4770K 3.5Ghz 16Go of ram, and a Nvidia GTX760).
It work great but I don't know on lower config.
This is a Virtual Reality experience for the 3DJAM.
Also available on